Regular price
Sale price
$38.00
Unit price
per
Sale
Sold
I painted this over four days backpacking in the Enchantments of Washington. Read about it below!
It was so cold my paint froze as I applied it to the painting. At the end of the night I had a thick layer of ice across the whole painting. I ran my fingers across it and it felt like a frozen pond. In the morning I saw the ice had melted and dried, leaving ice patterns in the paint of the sky.  
I carried this paper around for 4 days, 22 miles and something like 7000 ft. I painted through sunset and into the next day. The sky turned pink and dark purple, it was beautiful. All the larches were golden yellow. We don't get colors this magical in the city and they were hard to leave.  
On the hike out I took a fall between two icy boulders and this painting wedged me in between them, keeping me from slipping all the way down the slabby ramp. I was able to crawl out of my backpack onto sure footing, and remove the wedged pack + painting from the rocks where it was stuck. It left only a tiny wrinkle in the top left of the painting, but it probably saved me some serious scrapes! I never thought my art would double as climbing protection, but I sure do like that idea :)
This one is special.
Care Suggestions

Consider a frame with a UV blocking glass or acrylic with an acid free mat to ensure it's colors remain as vibrant in a few decades as it does today.
Share
View full details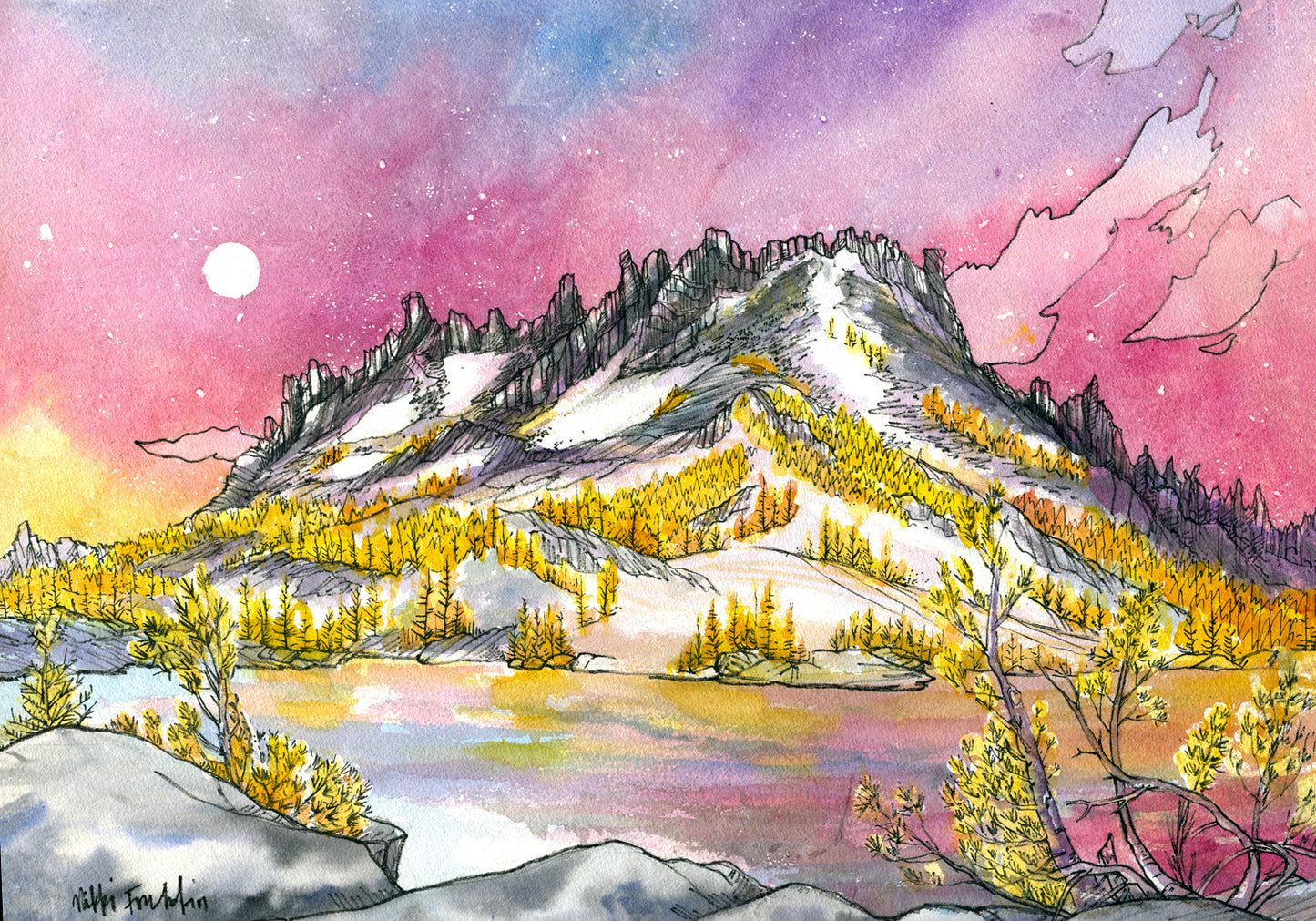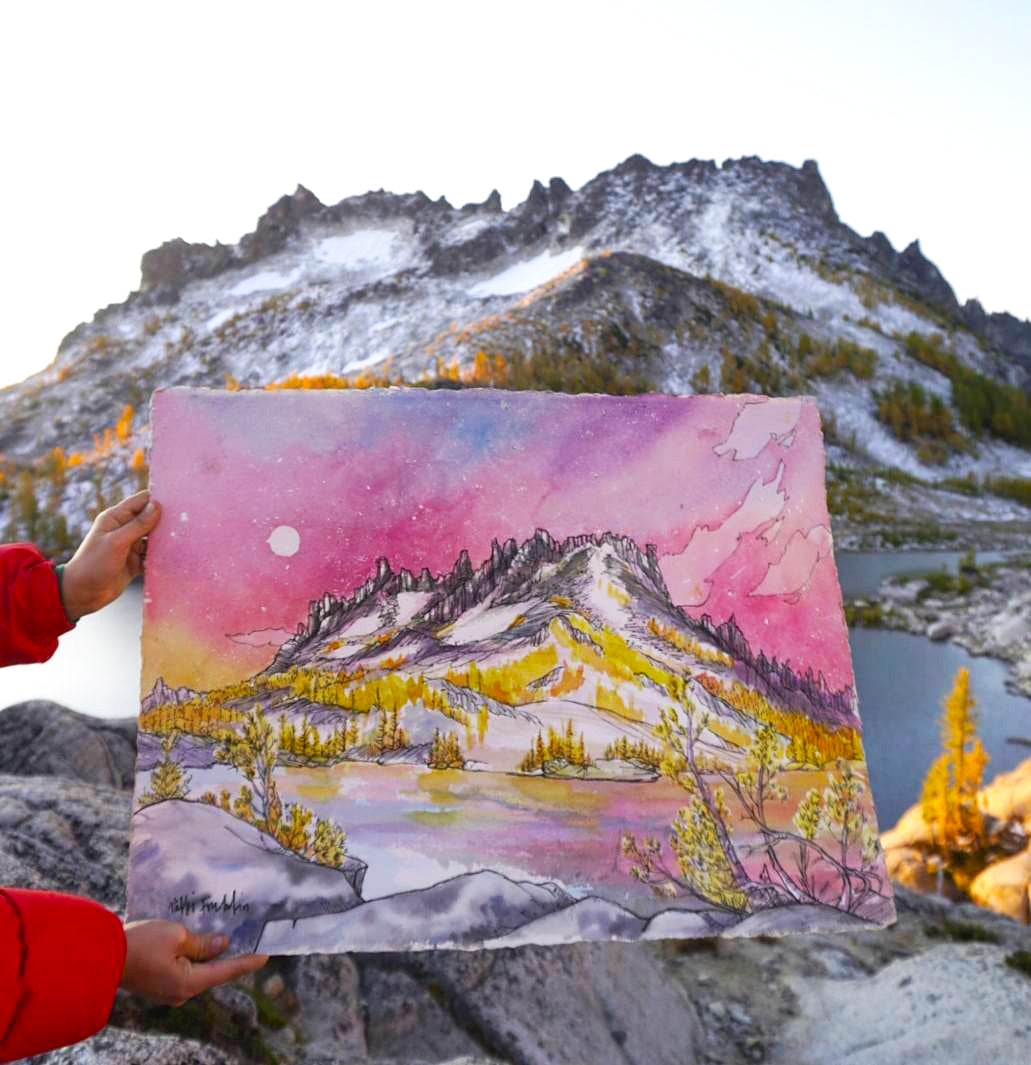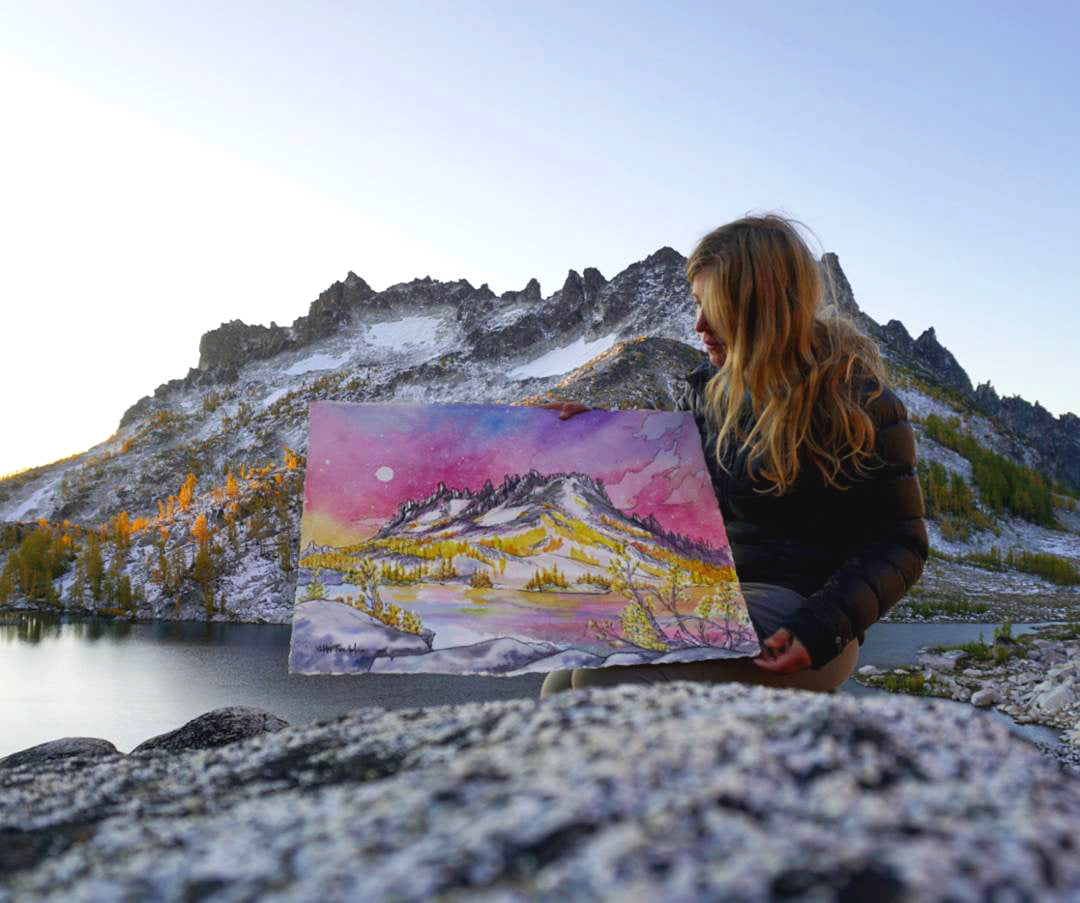 Free Shipping

Always free shipping to the US

About My Prints

My prints are giclée printed, a type of printing process that uses archival pigments that reproduce the tones and hues of the original painting. It is a standard for museum quality printing and will last 100+ years.